Cancel your gym membership and throw out those old Tae Bo tapes — getting in shape is now as simple as turning on your computer.
It's super easy to hack your fitness routine using YouTube. Channels devoted to everything from yoga and pilates to weight-lifting and parkour will have you looking and feeling better in no time.
Plus, it's a totally free way to build a new exercise plan or spice up your current routine.
Here's a look at 15 YouTube fitness stars who will have you off your couch and sweating in no time.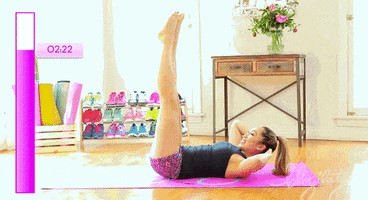 Cassey Ho wants you to "train like a beast" to "look like a beauty."
Combining pilates moves with sculpting workouts, the "Blogilates" channel is wildly popular on YouTube.
Starring certified fitness instructor Cassey Ho, the videos feature popular music to help keep your energy level high during her high-intensity workouts.
Her "5 Minute" video series is great for fitness in a hurry. Each video involves doing one minute of five individual moves targeted to work a specific area, such as legs, arms, or abs.
YouTube subscribers: 2,346,042
Try Ho's "Intense INNER THIGH Challenge" to tone up your legs.
Train with "Official Barstarzz" to impress your friends with some intense new moves.
If you're getting bored with your regular fitness routine mix things up with some of the exciting videos from "Official Barstarzz."
This international fitness team proves that you can get ripped just about anywhere, from your driveway to your office floor.
"You don't need expensive equipment or gym memberships at all. Anything we do can be done if not at your home, then your local park. This is real strength, functional fitness," explains the team's Facebook page.
YouTube subscribers: 513,977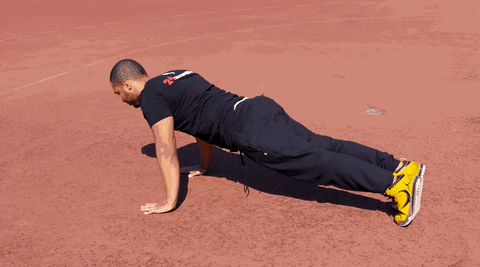 Learn how to do an impressive "back clap push up" here.
Elliot Hulse can help you make some serious gains.
Strongman Elliot Hulse is focused on helping you "become the strongest version of yourself," with his YouTube channel, "Strength Camp."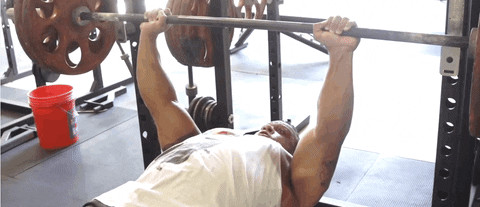 Don't be intimidated: Hulse breaks his workouts down clearly, like this video which teaches his top four exercises for getting stronger.
"Strength Camp" videos do require some equipment, so you'll have to make sure you have the right weights and supplies for your body.
YouTube subscribers: 1,356,454
Learn how to properly execute a dead-lift with this video.
Try "CLUBFITz" if dancing is your workout of choice.
Two fitness instructors from Oklahoma have teamed up to bring dance workouts to your computer screen.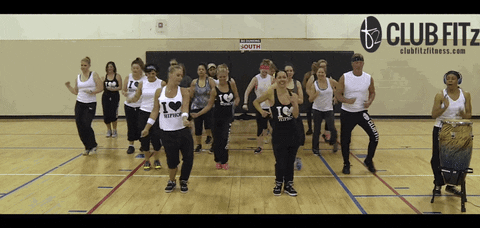 Since the videos are recordings from live classes, you'll feel like you're working out in a big group of people, instead of just grooving by yourself. Dances are choreographed to songs from artists like Missy Elliot, Pitbull, and Jason Derulo.
YouTube subscribers: 252,706
Dance along to one of their most popular videos, a routine set to Lil Jon's "Turn Down for What."
"Scooby" videos are great for building strength at any age.
Proving that YouTube fitness knows no age limits, this 54-year-old engineer, "Scooby," posts new workout videos on his channel every Thursday.
"Home workouts do not mean easy workouts and they can be just as effective as the gym," he writes in his channel description.
Scooby is all about helping you get fit without blowing your budget.
"You don't need to spend lots of money to build an amazing physique, you can do it at home for free," he explains on his Facebook page.
YouTube subscribers: 522,747
Here are Scooby's instructions for a push-up workout while staying in a hotel.
"Yoga with Adriene" will help you master a new pose or two.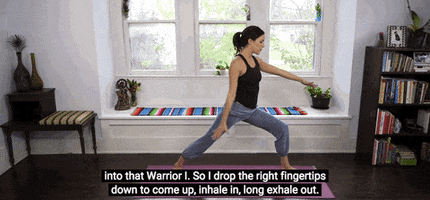 YouTube's Adriene Mishler will help you turn your living room into a yoga studio.
Mishler is an actress and movement teacher based in Austin, Texas. Her channel, "Yoga with Adriene," features instructional videos for tons of different occasions, including "Yoga at Your Desk," "Yoga For Headaches," and even, "Yoga For a Broken Heart."
"Yoga is really the art of waking up. Getting back to the true you. It can be that simple," Mishler writes in her channel's description.
YouTube subscribers: 700,522
To get started, try Mishler's "30 Days of Yoga Series," which features a month's worth of different yoga techniques.
This husband and wife team from "Fitness Blender" makes working out as a couple look like fun.
Daniel and Kelli of "Fitness Blender" are tag-teaming their way to better fitness.
"It's our goal to make sure everyone has access to what they need to keep their bodies strong and healthy," the couple explains on their website.
Their videos also show you how many calories you're burning, which makes it easy to track your activity.
YouTube subscribers: 2,206,646
Try this cardio video for 25 minute routine that requires no equipment.
This channel shows you all the right moves to get enviable abs.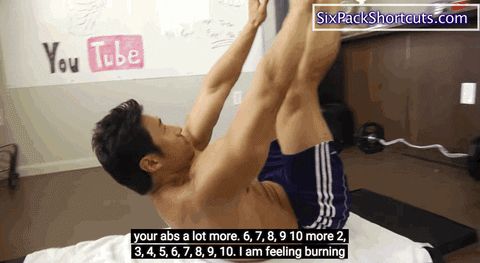 If you've ever wanted a six-pack stomach, Mike from "Six Pack Shortcuts" can help you get there.
"I'll show you how to lose your belly fat, gain muscle, and get defined abs," Mike explains.
In addition to his workout videos, Mike also posts tips on how to make your training more effective and gives dietary advice to help maintain your physique.
YouTube subscribers: 3,393,202
Test your ab-strength with Mike's "100 Rep Ab Challenge."
"BeFIT" lets you workout with celebrity trainers.
You can watch celebrity fitness videos free of charge on the "BeFIT" channel.
The channel is an entertaining way to, "slim your waistline, tighten and tone your arms and get a great butt for free," with the help of familiar faces like Jillian Michaels, Denise Austin, and Jane Fonda.
If you're looking for something more extreme, the channel also has a power-fitness series starring Triple H from the WWE.
YouTube subscribers: 1,713,806
For an activity you can do in less than 2o minutes, try this circuit workout.
"The Lean Machines" can help you get in shape from your living room floor.
"The Lean Machines," John Chapman and Leon Bustinwill, can help you lean out and tone up your muscles.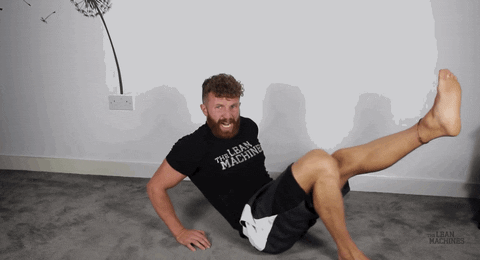 "Your goals are irrelevant if you don't have your health, it should be No.1 on your goals list," explains a post on The Lean Machines Facebook page.
The Lean Machines also stress the importance of nutrition. They've even collaborated with professional chef, Jamie Oliver.
YouTube Subscribers: 222,329
If you've never tried working out at home before, check out their playlist of beginner's videos.
Watch "Sarah Fit" for a fun combination of lifestyle and fitness tips.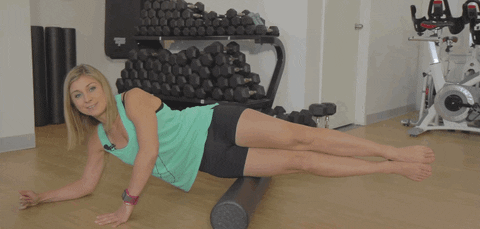 "Sarah Fit" is committed to "enabling your passion for healthy living," the fitness instructor and lifestyle blogger explains on her YouTube channel.
Sarah has been making workout videos since 2006 and her channel also has tons of great recipes and diet tips.
Her videos are easy to follow along and great for inspiration if you're looking for routines that you can do without having to purchase any equipment.
YouTube subscribers: 207,276
Test your stregnth with Sarah's "Pushup Challenge."
Check out this channel if you're looking to buff up.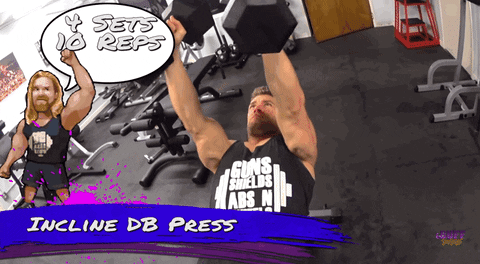 The "Buff Dudes" of YouTube are a great resource for weight training tips and tricks.
"Buff" stands for "better understanding of food & fitness," and the channel provides advice including instructional videos and even a beginners guide to fitness terminology.
YouTube subscribers: 577,519
For a little inspiration, check out their "5 Best GYM Tips To Stay Motivated."
These high intensity workouts from "Body Rock" are a great way to quickly burn calories.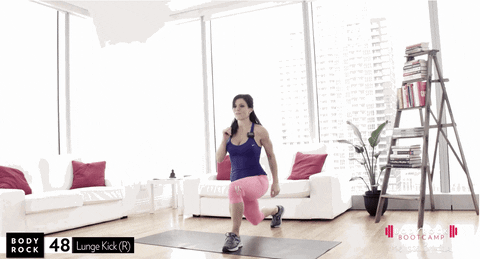 Described as a "24 hour fitness training pal," the "Body Rock" channel is an excellent resource for workouts you can do anytime and anywhere.
The videos feature a specific kind of training known as "high intensity interval training," which are great for burning fat and can even improve your metabolism.
YouTube subscribers: 885,053
Try a week of HIIT workouts with this "BodyRock Fry Fat Fast – 5 Day Challenge."
These automated videos are great for learning new moves.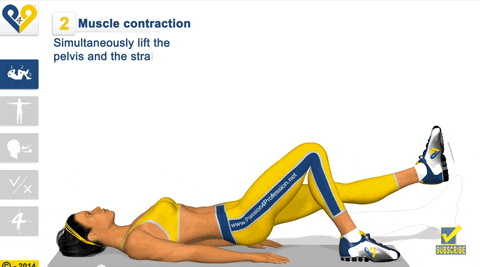 With videos in 21 different languages, "Passion4Profession" describes itself as "the largest fitness community in the world."
The channel has hundreds of animated videos that break down exercises step by step, labeling individual muscles and how you should be using them. They're great for quickly learning new moves, like a cross-legged side plank or jumping push-ups.
YouTube subscribers: 1,289,485
With this video, you can be on your way to stronger abs in just eight minutes.
Try this channel if you're looking to "Tone it Up."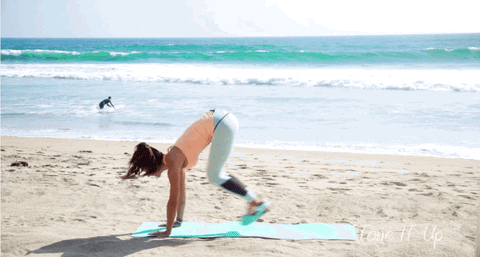 Instructors Karena and Katrina of "Tone It Up" are here to get you ready for a day at the beach.
Their channel offers videos to help strengthen your whole body, like this ocean-inspired "mermaid workout."
Videos are filmed seaside, so you'll feel a little like you're on vacation while you're getting your sweat on.
Youtube subscribers: 504,734
To complete this arm workout, all you need is a set of small hand-weights.
By Madison Malone Kircher,